Why do you need a professional website, any idea? People use social media platforms like Facebook, Instagram, and YouTube a lot these days. Some businesses try to use these platforms to grow their brand, but they don't always get the expected outcomes.
Online advertising or boosting is a significant part of F-commerce or online startups. Though they generate some sales initially, it never helps them to grow as a brand. It is because they don't focus on branding.
Having a good website is important for building a strong brand online. But many people don't understand the reason behind this. Creating a unique logo, diversifying the design, and above all creating a mobile-friendly website are all equally important if you want to create a distinctive identity.
When it comes to creating a unique brand, people are not clear about why a website is necessary. Data shows that there are more than 3000 e-commerce platforms in Bangladesh, of which 1% are large businesses, 4% are medium businesses, and 95% are small businesses.
If a brand could be established only by boosting and running ads on social media platforms, then at least thousands of e-commerce businesses would have been established as brands in the country today. But how many brand names do you know or recognize correctly?
Read on to discover the many benefits of having a website and why it's necessary for building a successful brand.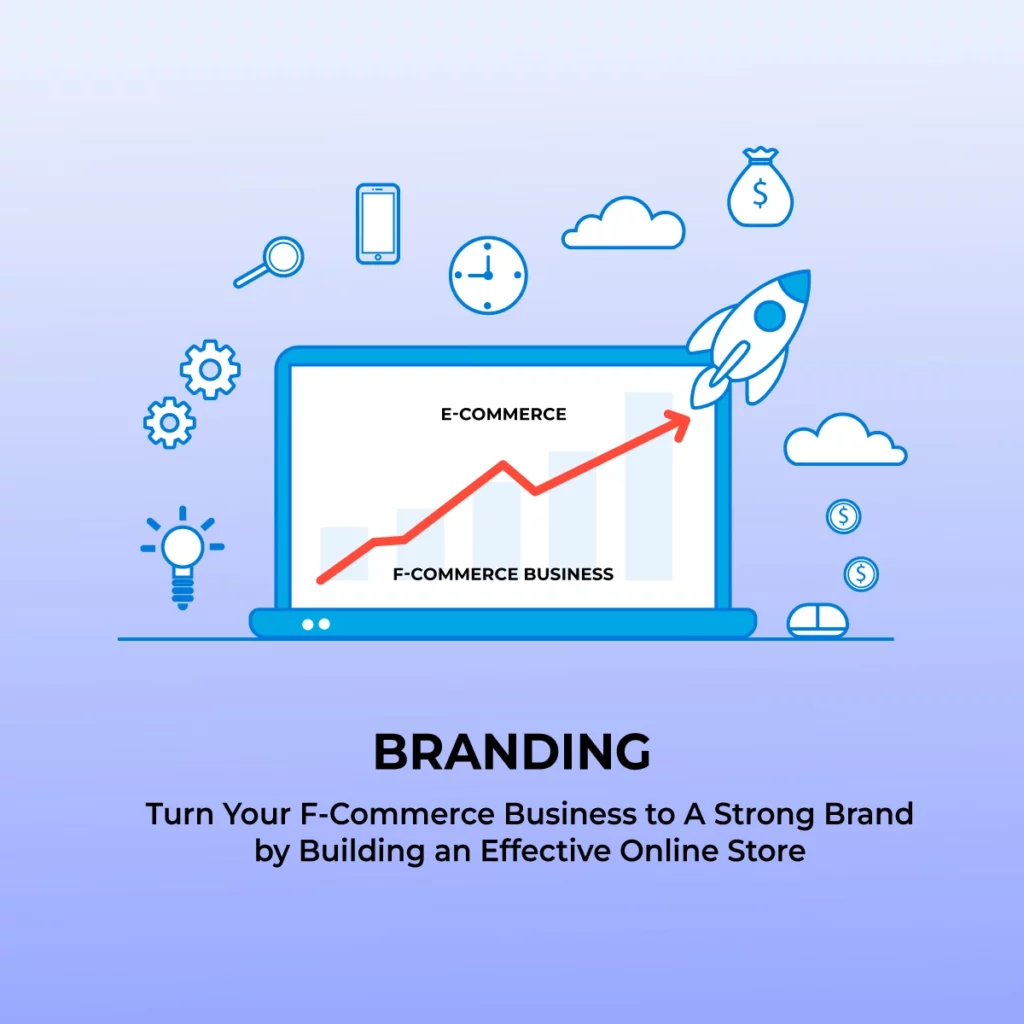 Importance of a Professional Website to Grow a Brand
Website as a Hub for All Online Activities
A website serves as a central hub for all of your online activities. All of your social media profiles, blog posts, and marketing campaigns can be linked to your website. This not only makes it easier for customers to find all of your information in one place, but it also strengthens your online presence and reinforces your brand identity.
Establishing Credibility and Trust
Having a website can help establish credibility and trust with your target audience. Customers are more likely to trust a brand that has a professional website with clear information about the products and services they offer. A website provides a platform to showcase your brand's unique value proposition and give customers a deeper understanding of what sets you apart from the competition.
Improved Search Engine Optimization (SEO)
Having a website can also improve your search engine optimization (SEO) efforts. Search engines like Google use websites to rank and display information about businesses, so it's important to have a website that is optimized for search engines. By having a website, you can control the information that is displayed about your business and ensure that customers can easily find your business online.
Website Analytics and Insights
Finally, a website can provide valuable insights into your target audience through website analytics. This data can help you understand how customers are interacting with your brand, what content is resonating with them, and what areas need improvement. This information can be used to refine your marketing strategy, improve the user experience on your website, and ultimately, drive more sales and revenue.
Not only for brand-building purposes, but a website is also highly beneficial to perform effective digital marketing techniques. How? Let's find out.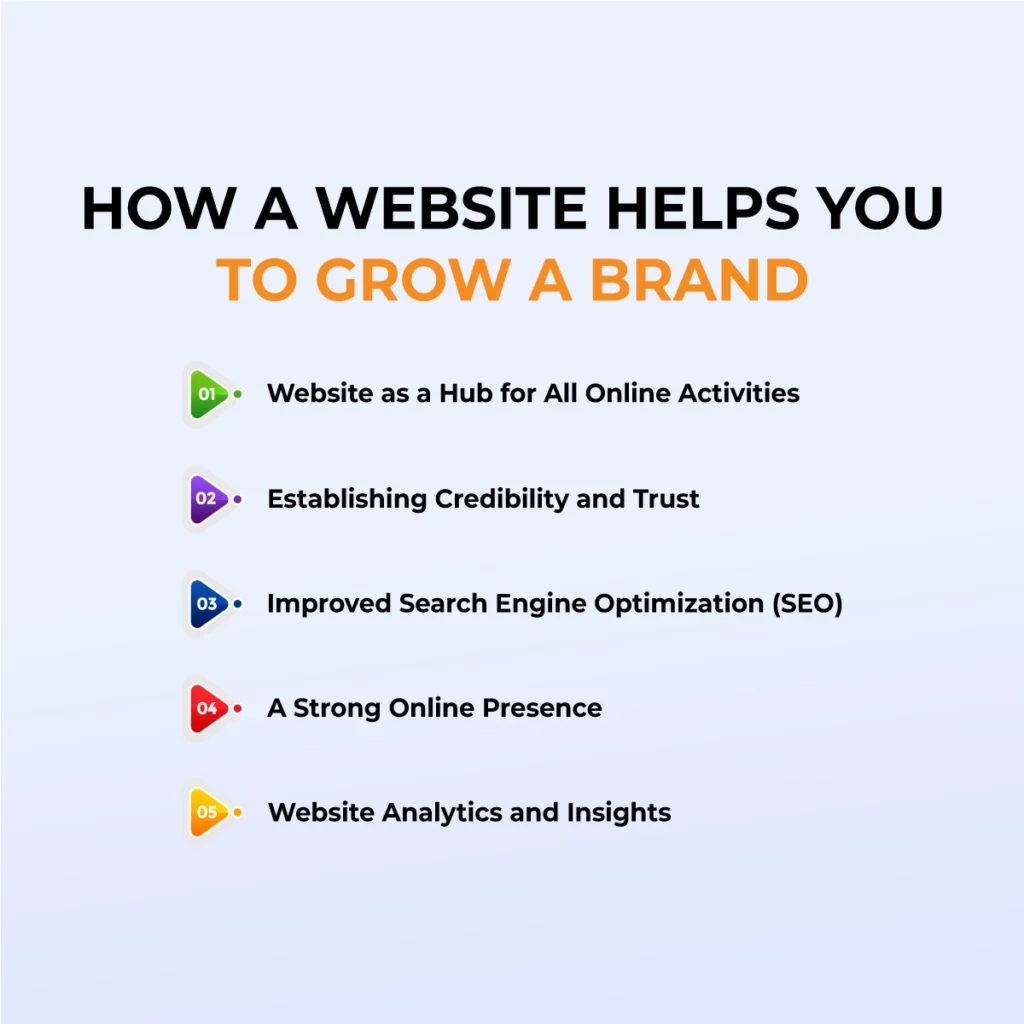 Importance of a Professional Website in Digital Marketing
Content Marketing
A website can be used to host a blog, articles, videos and other types of content that can help attract and engage potential customers.
Paid Advertising
A website can be used as the destination for paid advertising campaigns on platforms such as Google AdWords or Facebook Ads.
Email Marketing
A website can be used to collect the email addresses of visitors to build an email list and use it for email marketing campaigns.
Social Media Marketing
A website can be integrated with social media accounts, allowing businesses to drive traffic to the site from social media platforms and also provide shareable links to website content on social media.
Analytics and Tracking
A website can be set up with tracking and analytics tools to measure the effectiveness of digital marketing efforts.
Overall, a website is important in digital marketing because it provides a central location for businesses to connect with customers, share information, and generate leads and sales.
In conclusion, relying solely on social media to grow your brand is not enough. A well-designed and functional website is crucial for establishing credibility, improving SEO, and providing valuable insights into your target audience. Make sure to invest in a professional website and take advantage of all the benefits it has to offer